💸 Buy Now & Pay Later With AfterPay
Pixxie™ air mouse remote control, compatible with Pixxie Generation 2 for earlier models sold purchased prior to August 2021 please email customer support on info@pixxie.com.


** Please note Pixxie comes with an adapter and remote

Specifications
Shipping & Returns
Warranty

















Ultra Portable, Fantastic Picture Quality
The First 180º Pocket Projector
Jaw dropping picture quality anywhere you go. Ideal for an outdoor movie night, camping, or travelling with kids. Pixxie was built with portability in mind. Take your Pixxie anywhere, anytime, and you'll be able to enjoy the magic of movies, music, books, and more wherever you are!
Pre-Loaded With All Your Favourite Apps















Incredible Brightness & Contrast
Pixxie supports 1080P & 2K/4K resolution, with HD H.265/264 high-definition decoding technology providing a dynamic range of image details and richer colours. Pixxie is more than 50 times brighter than other portable projectors on the market, boasting 150 Ansi lumens and 1.2:1 contrast ratio. Giving you jaw dropping picture quality at home, camping, travelling or on the go.

Impressive Low-Light Technology
Lightweight design, the Pixxie pocket projector is perfect for all your home entertainment needs, ideal for an outdoor movie night, entertaining, camping or travelling with kids. With 32gb of storage pre-load your content or connect to wifi to start watching your favourite shows anytime, anywhere. The Pixxie optical mechanism lasts 1.5 times longer with no service maintenance required.

Ultra Durable LED Technology
Our light weight pocket rocket packs a punch! Pixxie was built with portability in mind, take your Pixxie anywhere, anytime. Our complex technology provides more than a 30,000 hour LED lifespan, which in real terms is years of enjoyment. The rechargeable battery lasts up to 3 hours*. If you haven't charged your Pixxie no problem, simply plug your adapter into the wall and press play. With 12 months warranty and local technical support teams, you can enjoy a magical cinematic experience with your family.


Go anywhere, do anything
Pixxie provides everything you need for an immersive cinematic experience.
People everywhere love their Pixxie!
Movie watchers, Netflix bingers, and series fanatics everywhere love their Pixxie. Here's what they're saying!
Worth the Wait!
After seeing both my brothers families Pixie's we were eager to get our own!! So thanks to my awesome Sister-n-Law she purchased a 3rd one just for us at Christmas.. but we had to wait until late-Jan for them to come into stock… it has been so worth the wait and my girls are enjoying watching movies on their new Pixie and we are very excited to use it on our next camping adventure!! Thanks 😊
Incredibly happy
This little projector is amazing. The sound is as good as my UE boom, the picture is nice and crisp and the unit itself is so cute and solid. Super easy to manipulate direction yo set it up exactly how you want. I did a lot of umming & errring because of the price but I feel it was worth it. Very happy customer :)
A great product
I've had the Pixxie for a few days now and I am very happy with it. It's bright and the picture of good quality. Very easy to use with the Apps downloaded already and you just log in with your username and password. This product is worth the money, after searching Jb hi fi and other stores the Pixxie was the best. You won't be disappointed.
Love my Pixxie
The best projector for outdoor movies and gaming. My daughter recently had a birthday party and the outdoor movie was the highlight of the night!
Magical Box
My 6 year old calls it magic in a box.
Her and her 4yr old sister were amazed at the "magic" that one tiny machine could do.
They love their pixxie and that brought us all together for many movie nights
Fantastic Device!
Device was much smaller than I imagined, but the sound and picture is great. I had been reviewing and comparing mini/ portable projectors for 12 months before settling on the Pixxie and I'm 100% happy with my choice. A lot better value for money than better known commercial brands.
The perfect gift for our kids!
This lil projector is amazing, fits anywhere and everywhere and since its here it has been the kids favourite. This was the perfect easter gift gor our kid and it just couldnt be better.
And now the quality part, I'm surprised how such a small thing can have such an amazing quality of both video and sound. I guess I'll let the video speak for itself.


Shark Tank Australia
As Seen On Shark Tank!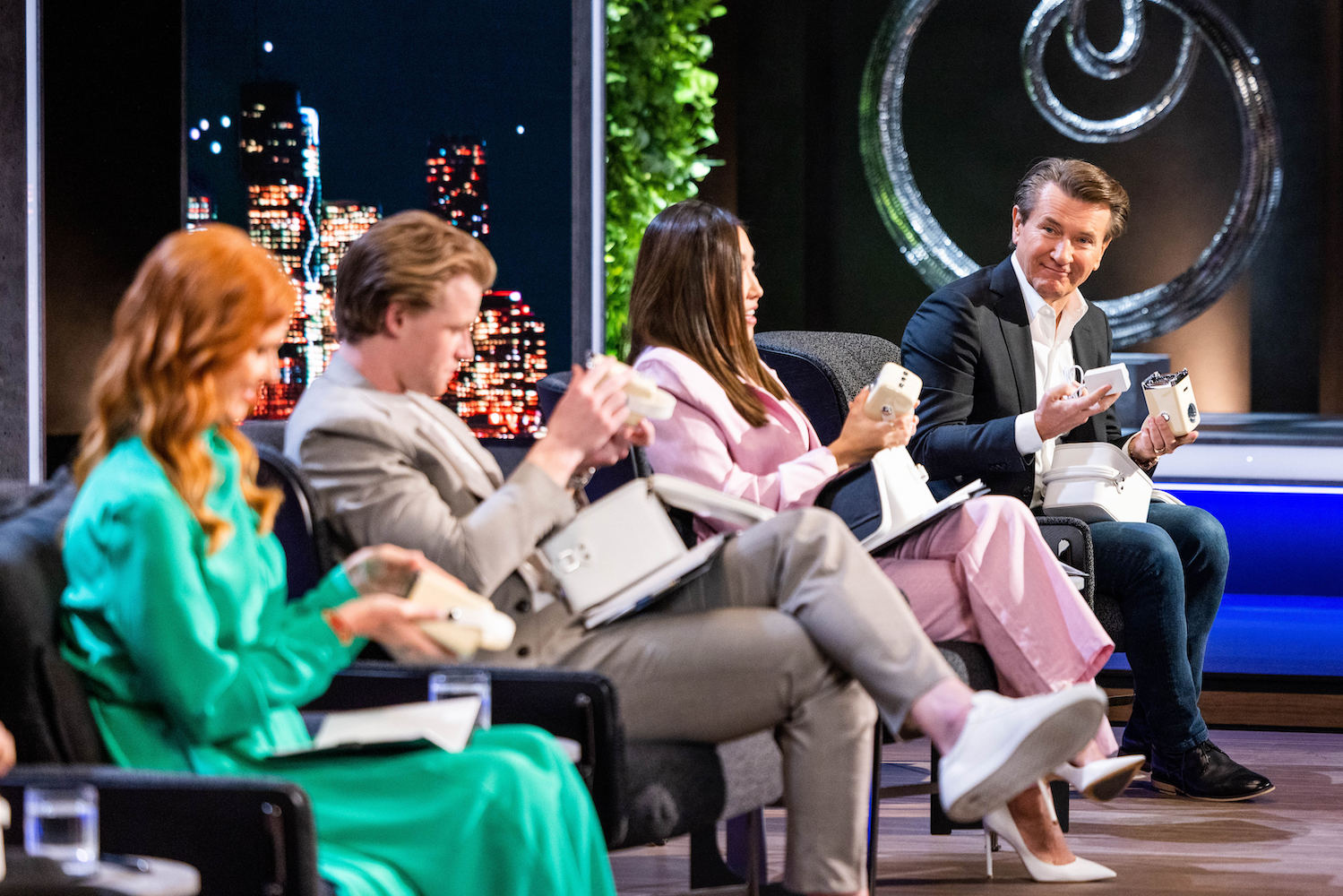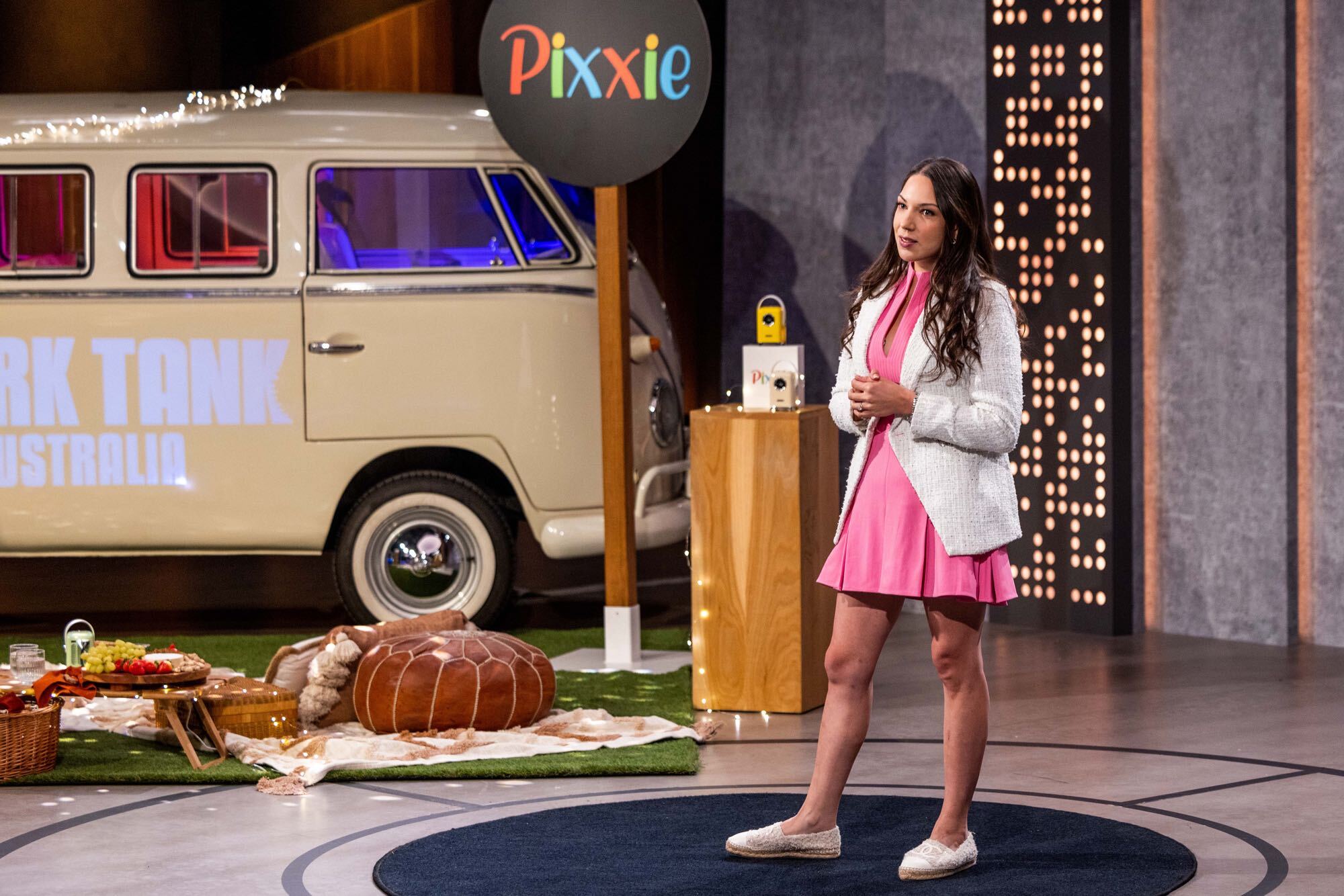 Here's what they're saying

"the perfect gift for any growing family wanting to watch movies while camping, having a sleepover or just while lying in bed"

"I love anything that I can enjoy with my kids. It's so fun to project on the wall, snuggle up and watch a movie together."

"The Pixxie Pocket Projector has an adorable retro design and comes preloaded with all the streaming apps like Netflix, Disney+, and Spotify."

"...lightweight, battery-powered home theatre with a fully adjustable stand and portable handle, so you can enjoy the magic of movies, music and books at any time"
Pixxie Pocket Projector
Product Specs
OPTICS
Display Type
DLP
Display Chip
Tl 0.2 inch WVGA DMD*RGBLED
Brightness
15O ANSI Lumens
Lamp
OSRAM LED Lamps
STANDARD RESOLUTION
Optics 854*480
1920*1080 & 2K/4K
Optics System Parameters
CPU
RK3368 Octa-core Cortex-A53 (Generation II) MT9269 (Generation III)
GPU
Power VR G6110 GPU (Generation II) Arm Mali-G31 MP2 (Generation III)
RAM
2GB
ROM
32GB
Operating System
Android 9.0 Customized
VIDEO SUPPORT
Generation II: 4K H265/H264. Real Time Video Decoder for MPEG-I MPEG-2 MPEG-4 H263, H264, H265, VC-l, RV 1080P VP8, Sorenson SparkWAV

---

Generation III: 2K H264/ H265. Real Time Video Decoder for MPEG-1 MPEG-2 MPEG-4 H263, H264, H265, VC-1, RV 1080P VP8, Sorenson SparkWav
Audio Support
MP3, WMA, MP2, OGG, AAC, M4A-MA4, FLAC, APE 36 P, WAV
Photo Support
Supports variety of image formats browsing jpg png bmp etc
Flash Support
Supports flash 11.1
Projection
Project Ratio
1.2:1
Project Range
20.300 Inches
Project Distance
0.1.4 Meter(s)
Aspect Ratio
4:3/1:9
Focus Keystone
Auto FOCUS
Auto Keystone Correction
Projection System Parameters
WI-FI
2.4G/5G Dual-Band Wi-Fi
Bluetooth
Generation II: BT 4.0 (support external bluetooth speaker, mouse and gamepad)

---

Generation III: BT 5.1 (support external bluetooth speaker, mouse and gamepad)
Extended Memory
SSD Hard Disk
USB
Support USB 2.0 hard drive and mouse access
HDMI
HDMI In
Battery Capacity
4300 mAh
Power Adapter
AC100-240V SO/60HZ 12V-3.OA
Remote Control
Support Al and 2.4G wireless remote control
Product Size
76.1*84.3*118.4mm